1 February 2023
NEDA Public Advisory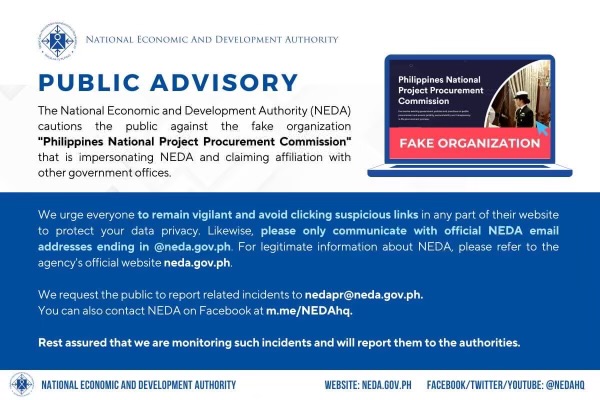 The National Economic and Development Authority (NEDA) cautions the public against the fake organization "Philippines National Project Procurement Commission" that is impersonating NEDA and claiming affiliation with other government offices.
We urge everyone to remain vigilant and avoid clicking suspicious links in any part of their website to protect your data privacy. Likewise, please only communicate with official NEDA email addresses ending in @neda.gov.ph. For legitimate information about NEDA, kindly refer to the agency's official website neda.gov.ph
Please be reminded that the Government Procurement Policy Board (GPPB) is the only recognized inter-agency body established by law to deal with all matters related to public procurement. END.