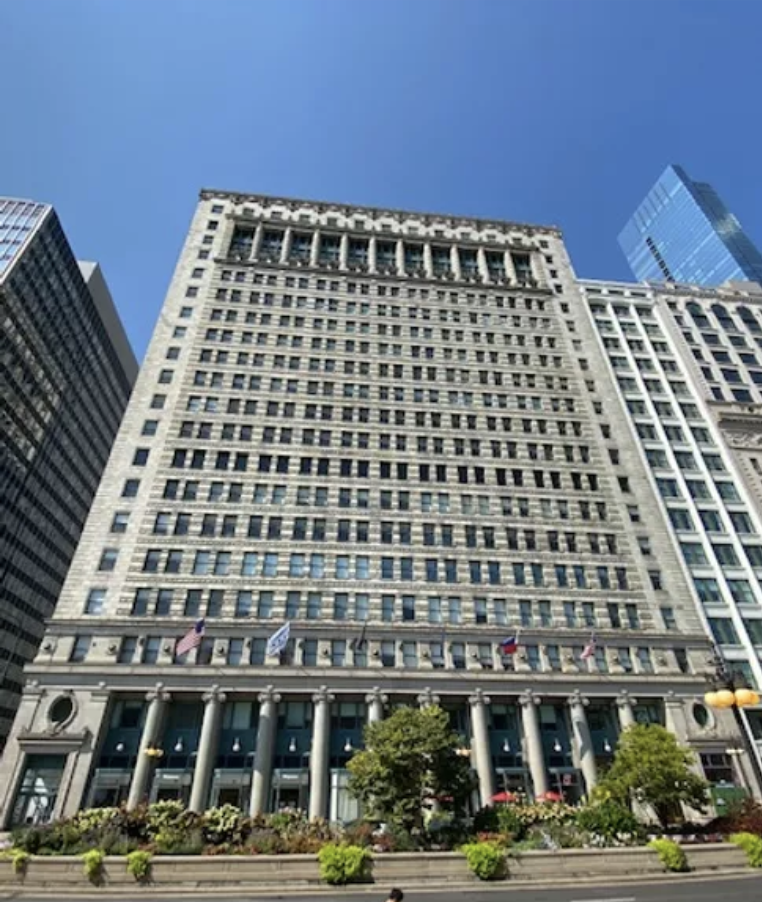 The Consulate
The consular mission in Chicago was established as a Consulate in 1948 with offices at 201 North Wells Street in the downtown area. After a number of years, the Consulate transferred to 6 North Michigan Avenue along Chicago's prestigious Magnificent Mile. In November 1978, the Consulate leased the entire 21st floor of the 30 N. Michigan Building. Currently, the PCG is located at 122 S. Michigan Ave. across the Art Institute of Chicago.

The Consulate General historically covered 12 Midwestern states which traditionally comprise both the industrial and agricultural heartland of America. The states are Illinois, Indiana, lowa, Kansas, Minnesota, Michigan, Missouri, Nebraska, North Dakota, Ohio, South Dakota, and Wisconsin.

The Philippine Honorary Consulate General in Detroit, Michigan, and the Philippine Honorary Consulate in New Orleans, Louisiana, opened their doors to the Filipino public in 2008 and 2015, respectively.

Jurisdiction over Arkansas, Louisiana, Mississippi, Oklahoma, including the Philippine Honorary Consulate in New Orleans, has been formally transferred to the Philippine Consulate General in Houston effective 1 January 2019, following a transition period starting from Houston PCG's reopening on 24 September 2018.




Following is the list of Consuls General who have served the Consulate since its establishment:
| | |
| --- | --- |
| Head of Post | Inclusive Dates/Years of Service at Post |
| Dr. Leopoldo T. Ruiz | January 1949 - 1953 |
| Sofronio V. Abrera | 1954 - May 1959 |
| Generoso P. Provido | June 1962 - April 1971 |
| Tomas Padilla | May 1971 - February 1972 |
| Etta C. Enriquez | March 1972 - April 1973 |
| Pablo R. Suarez, Jr. | May 1973 - August 1975 |
| Rodolfo S. Sanchez | July 1976 - September 1984 |
| Eleuterio E. Espinas | October 1985 - February 1989 |
| Mario C. Belisario | February 1989 - August 1990 |
| Jaime S. Bautista | August 1990 - July 1993 |
| Diosdado T. Orocio Jr. | July 1993 - August 1994 |
| Honorio T. Cagampan | December 1994 - August 1997 |
| Emelinda Lee-Pineda | August 1997 - August 2003 |
| Blesila C. Cabrera | January 2004 - April 2010 |
| Leo Herrera-Lim | April 2010 - April 2014 |
| Generoso D.G. Calonge | July 2014 - January 2018 |
| Gina A. Jamoralin | February 2018 - November 2020 |
| J. Susana V. Paez | October 2021 - Present |