7 March 2023
Register Or Update For The Consulate's Filipino Community Directory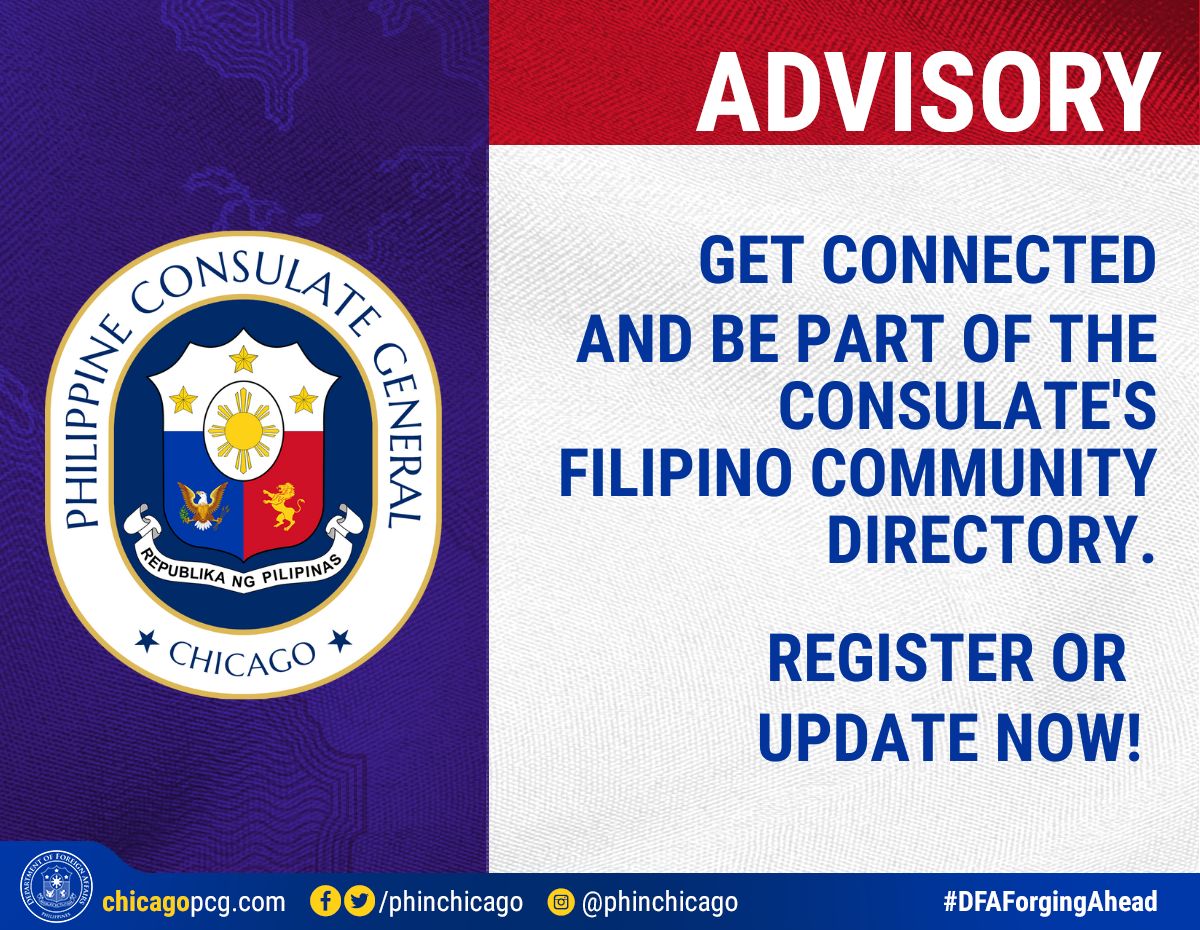 The Philippine Consulate General in Chicago invites all Filipino and Filipino-American community organizations, business enterprises, and media entities in the US Midwest to register or update their organization's details and contact information. By registering with us, you will allow us the opportunity to include you in our community directory as well as provide you with the latest news and updates from the Consulate.
The community directory will also serve as a tool for the Filipino and Filipino-American community leaders and members to develop linkages and synergy with one another.
By filling out and submitting the form, please be informed that you give us permission to add your organization's name and basic contact details to the Filipino Community Directory which can be publicly viewed on the Consulate's website.
To register or update your organization, please click the following link:
https://forms.gle/H1Wi6LLDgxNmrsFU6"
Thank you.