Announcement. 12-2023
OVERSEAS VOTING FIELD REGISTRATION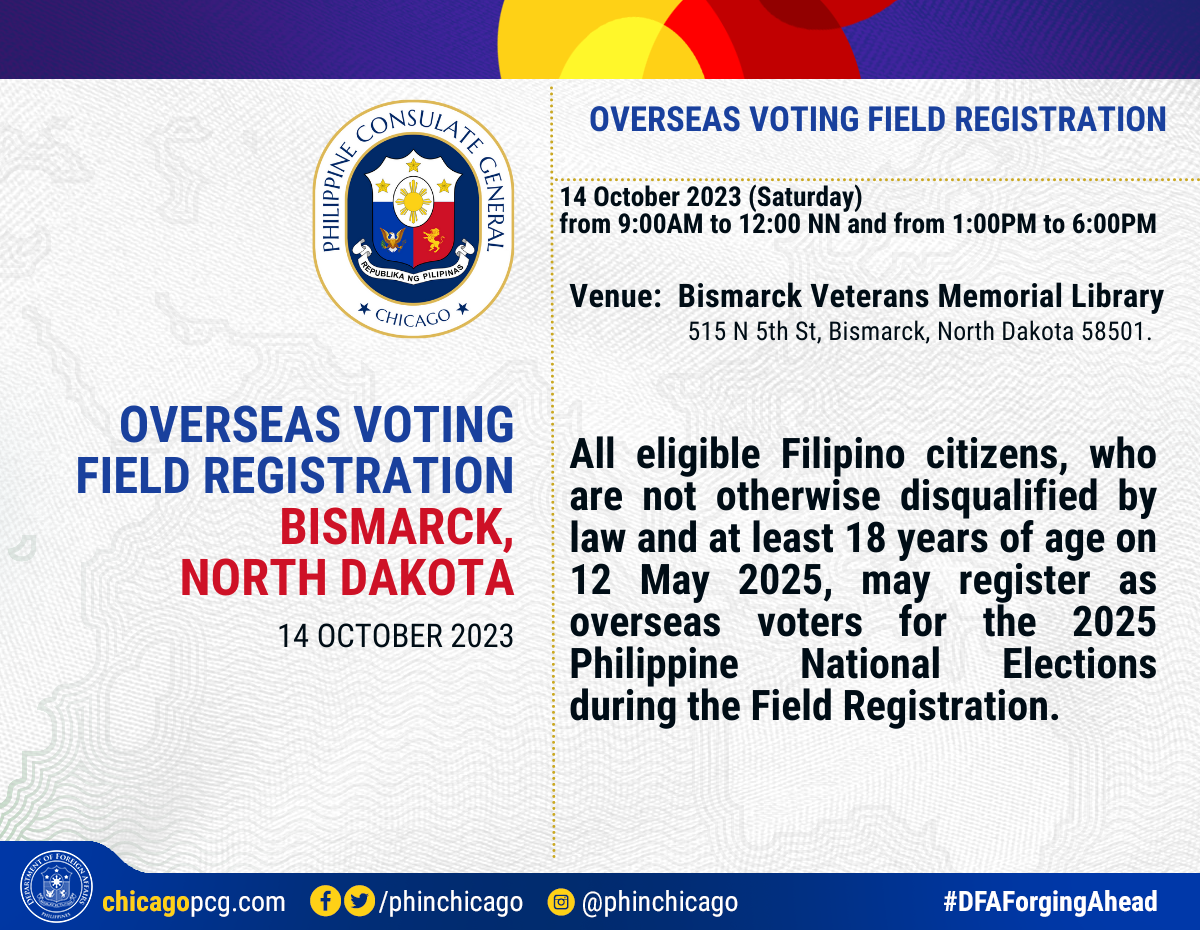 The Philippine Consulate General in Chicago informs the Filipino Community that an Overseas Voting Field Registration will be conducted on 14 October 2023 (a Saturday) from 9:00AM to 12:00PM and from 1:00PM to 6:00PM at the Bismarck Veterans Memorial Library, 515 N 5th St, Bismarck, North Dakota 58501.

All eligible Filipino citizens, who are not otherwise disqualified by law and at least 18 years of age on 12 May 2025, may register as overseas voters for the 2025 Philippine National Elections.

The following are the Minimum Requirements:
• Duly filled-out OVF-1 Form;(click here to download the form)
• Valid Philippine Passport (original and photocopy);
• For seafarers, Seaman's Book (original and photocopy); and
• For dual citizens, Identification Certificate (original and photocopy).
PLEASE NOTE:
(1) Bring your own pen.
(2) There will be NO PHOTOCOPYING SERVICES at the venue.