PHOTO RELEASE NO. 19-2022
GRAND OPENING OF RED RIBBON STORE IN BOLINGBROOK, ILLINOIS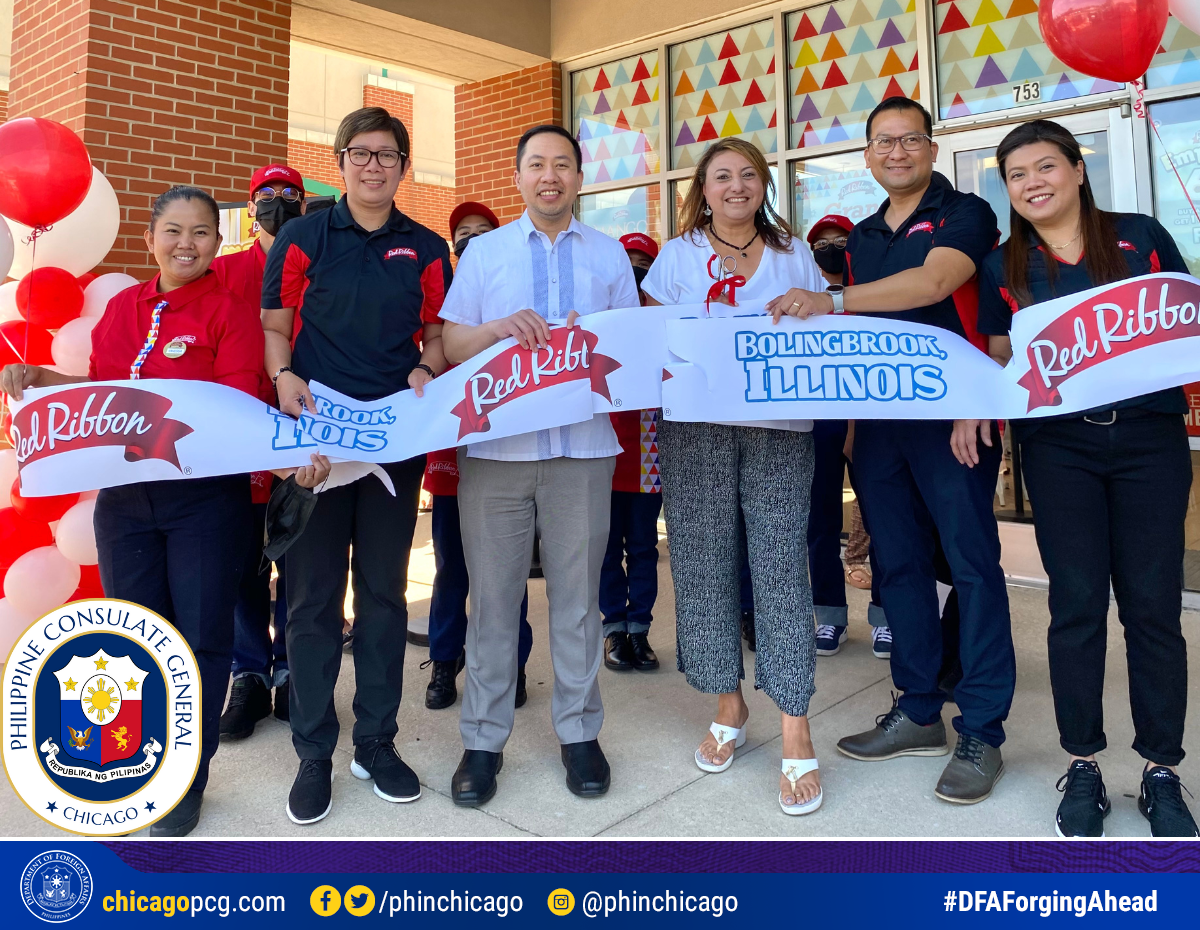 (Consul Ryan Pondoc (third from left) and Bolingbrook Mayor Mary Alexander-Basta (third from right) pose for a group photo with the management and staff of Red Ribbon.
27 June 2022, Chicago – The Philippine Consulate General in Chicago, represented by Consul Ryan Pondoc, graced the opening of the Red Ribbon store in Bolingbrook, Illinois on 24 June 2022. This is Red Ribbon's 2nd store in the State of Illinois (after Seafood City, Chicago) and 37th in the United States. Proudly Filipino-owned, Red Ribbon is a bakery chain which produces and distributes cakes, pastries, and fast food.

Bolingbrook Mayor Mary Alexander-Basta also attended the event. END.