PRESS RELEASE NO. 23-2023
PHILIPPINE CONSULATE GENERAL IN CHICAGO PARTICIPATES IN 2023 PIYESTA PINOY

CHICAGO 13 June 2023 - The officers and staff of the Philippine Consulate General in Chicago, led by Consul General J. Susana V. Paez, joined the Filipino Community in Illinois in commemorating the 125th Anniversary of the Proclamation of Philippine Independence at the Roger C. Claar Performing Arts Center in Bolingbrook, Illinois on 10 June 2023.

Touted as the largest annual gathering of Filipinos in the US Midwest, 2023 Piyesta Pinoy, organized by Philippine Fest Bolingbrook Committee, saw more than 3,000 attendees this year. It featured booths with products and cuisine showcasing the best of Philippine culture, and also cultural performances by various Filipino community organizations.

The Consulate General's contingent – personnel and family members - waving small Philippine flags, was in full force during the event's welcome parade. Bolingbrook officials, headed by Mayor Mary Alexander-Basta and former Mayor Roger C. Claar, also participated in the parade. Philippine festivals, the Santacruzan and Ati-atihan, were the centerpiece of the parade. the entertainment part of the program commenced later in the day and was highlighted by the presence of guest celebrity, Mr. Gabby Concepcion.

In her message published in 2023 Piyesta Pinoy souvenir program, the Consul General encouraged the Filipinos in the US Midwest to come together and meaningfully contribute towards Philippine nation-building and economic development. END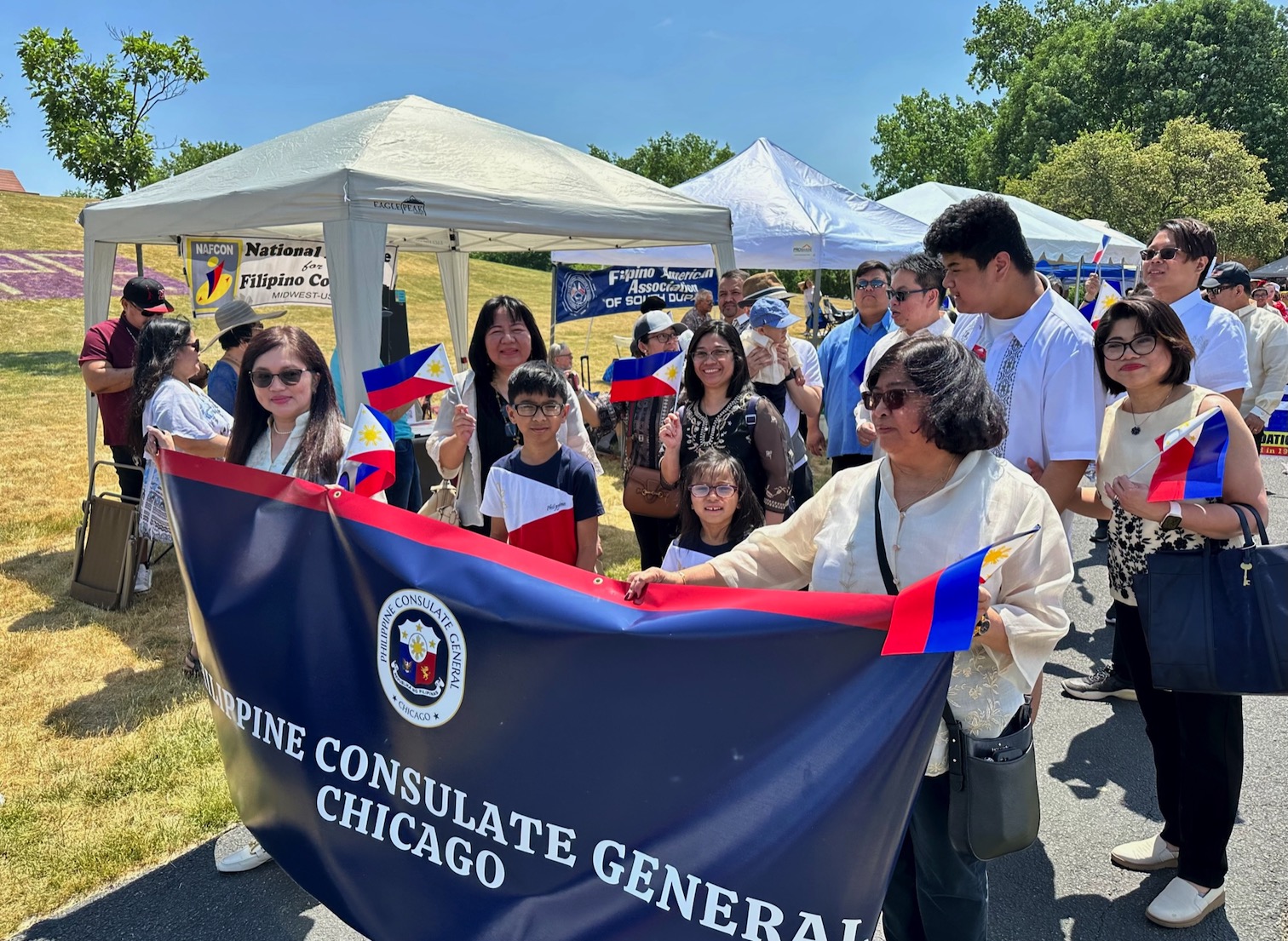 Consulate General officers and staff, headed by Consul General J. Susana V. Paez (leftmost, 2nd row), waving Philippine flaglets during the 2023 Piyesta Pinoy opening parade (photo by Mr. Gilbert Tiongco)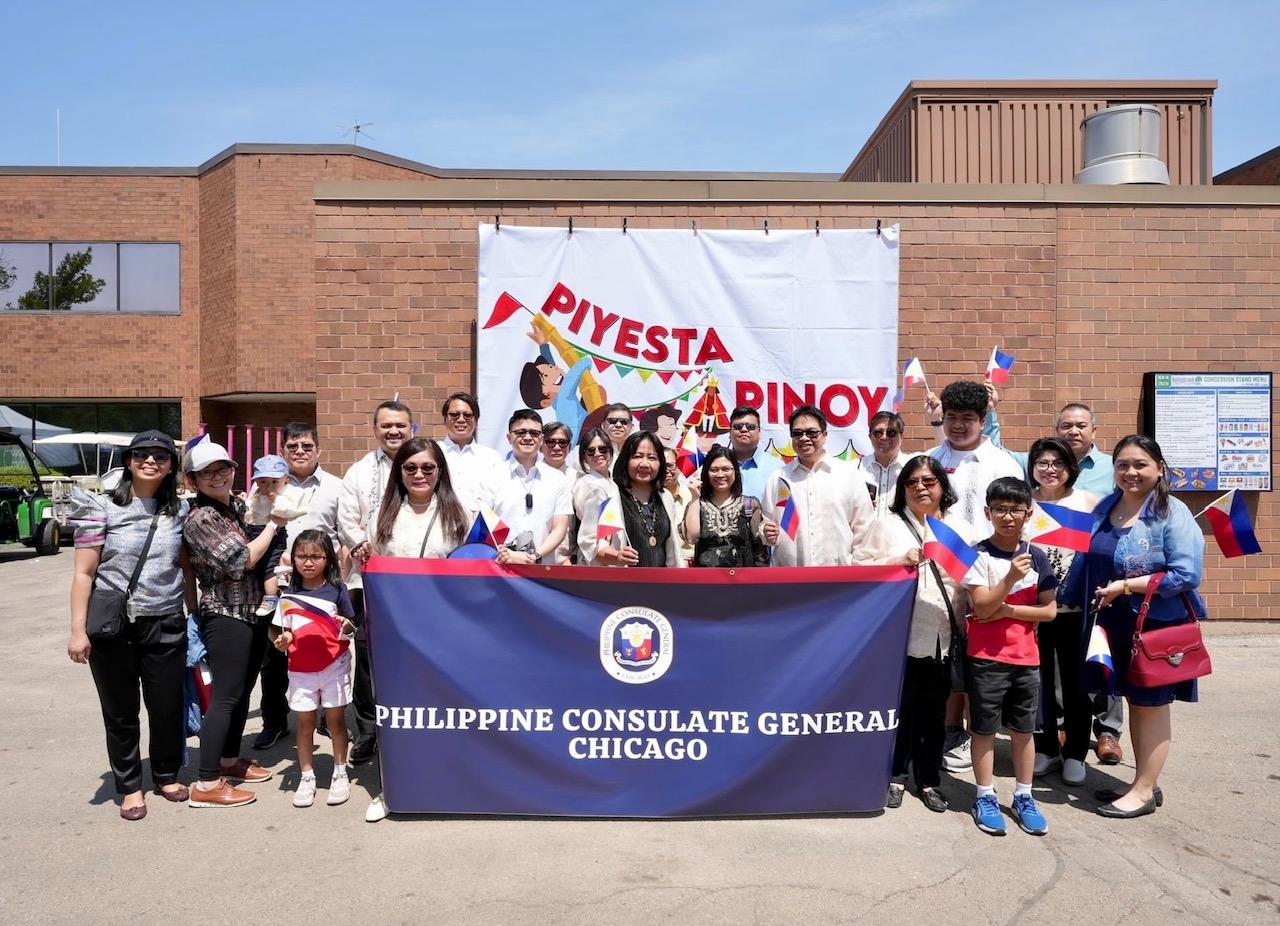 Consulate General officers and staff, together with some family members, posing for a contingent picture after the opening parade (photo by Ms. Joanne Turija)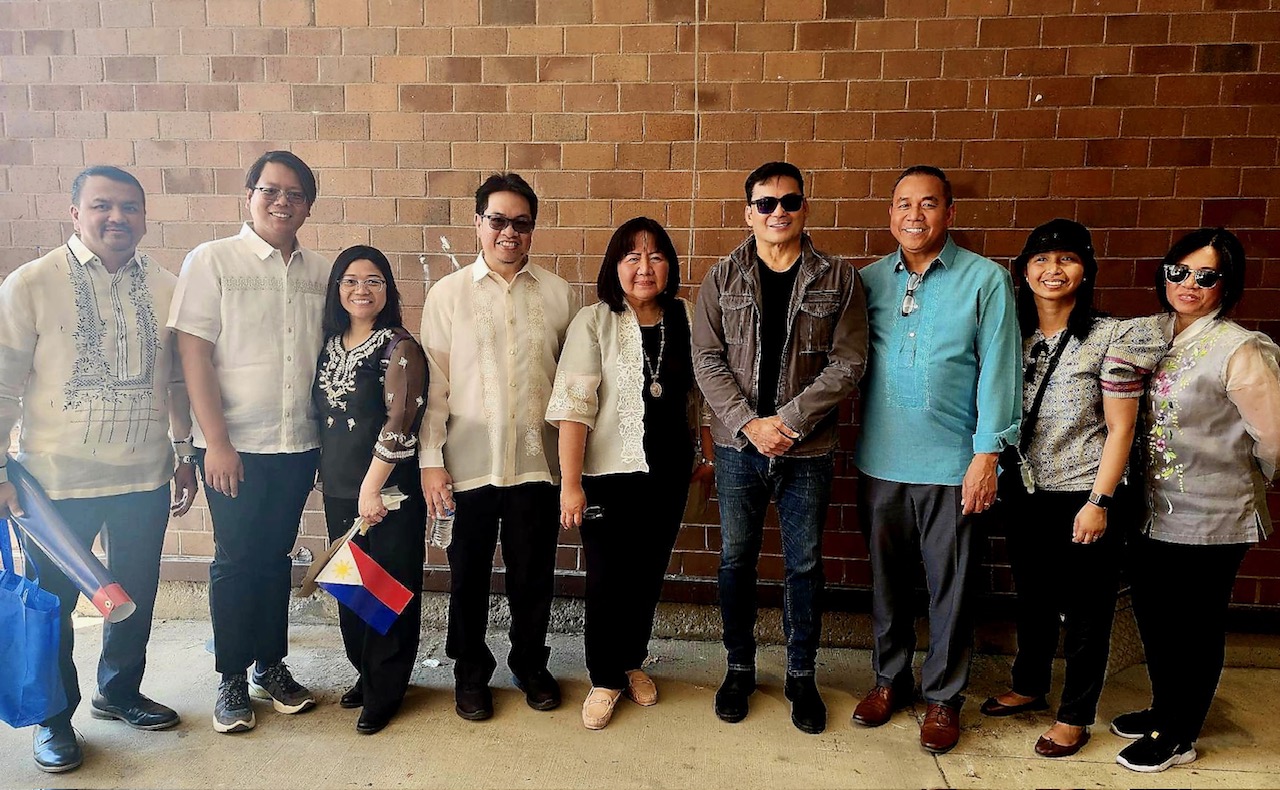 Some Consulate General officers and staff, headed by Consul General J. Susana V. Paez (center), with Mr. Gabby Concepcion (4th from the right) (photo by Ms. Louella Rose Cabalona)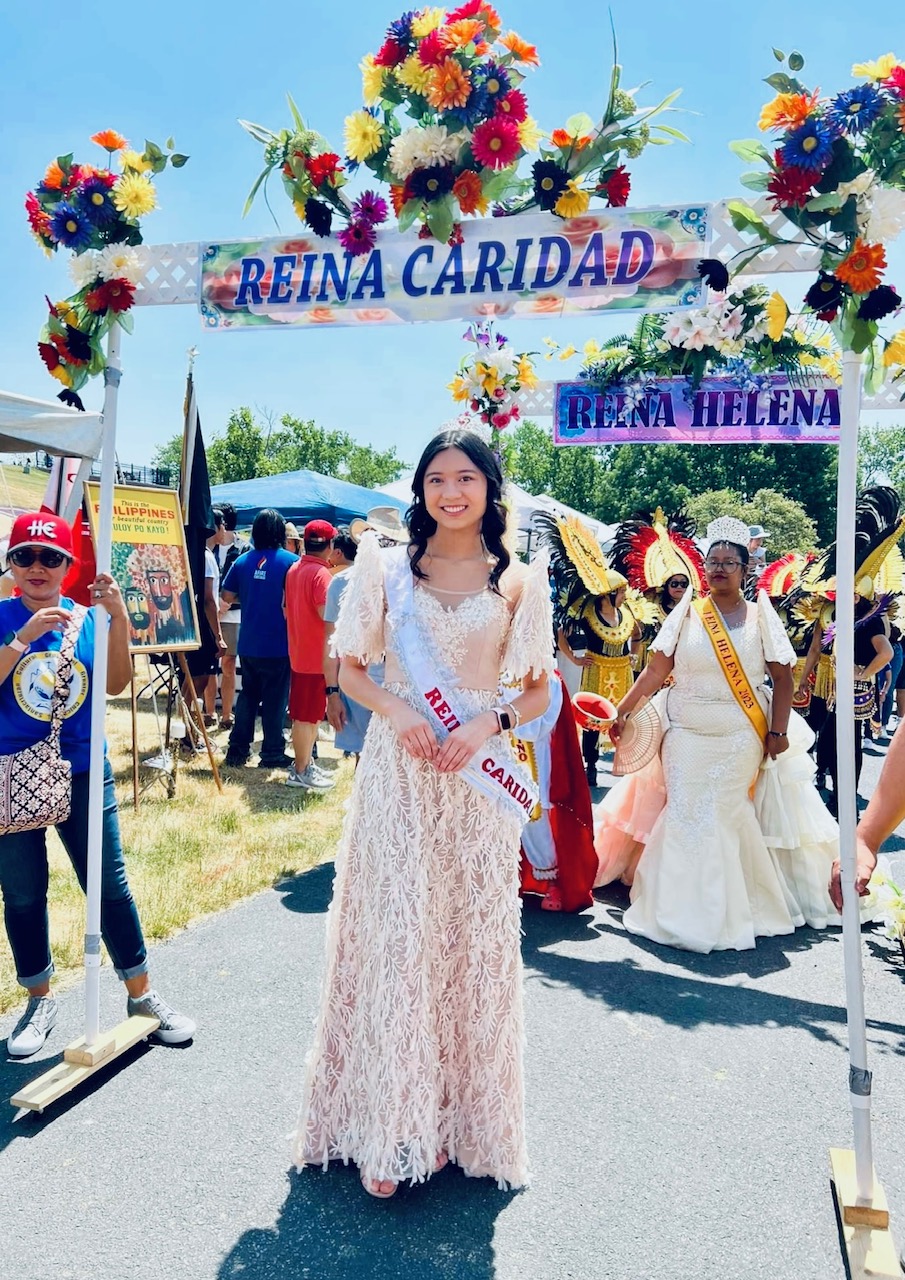 Filipino-American Ms. Abigail Turija of the opening parade's
Santacruzan procession (photo by Mr. Fritz de Jesus)