PRESS RELEASE NO. 26-2022
SECOND PAINTING CLASS WITH ARTIST GERALDINE MARTINEZ-BENZ IN CELEBRATION OF PHILIPPINE INDEPENDENCE DAY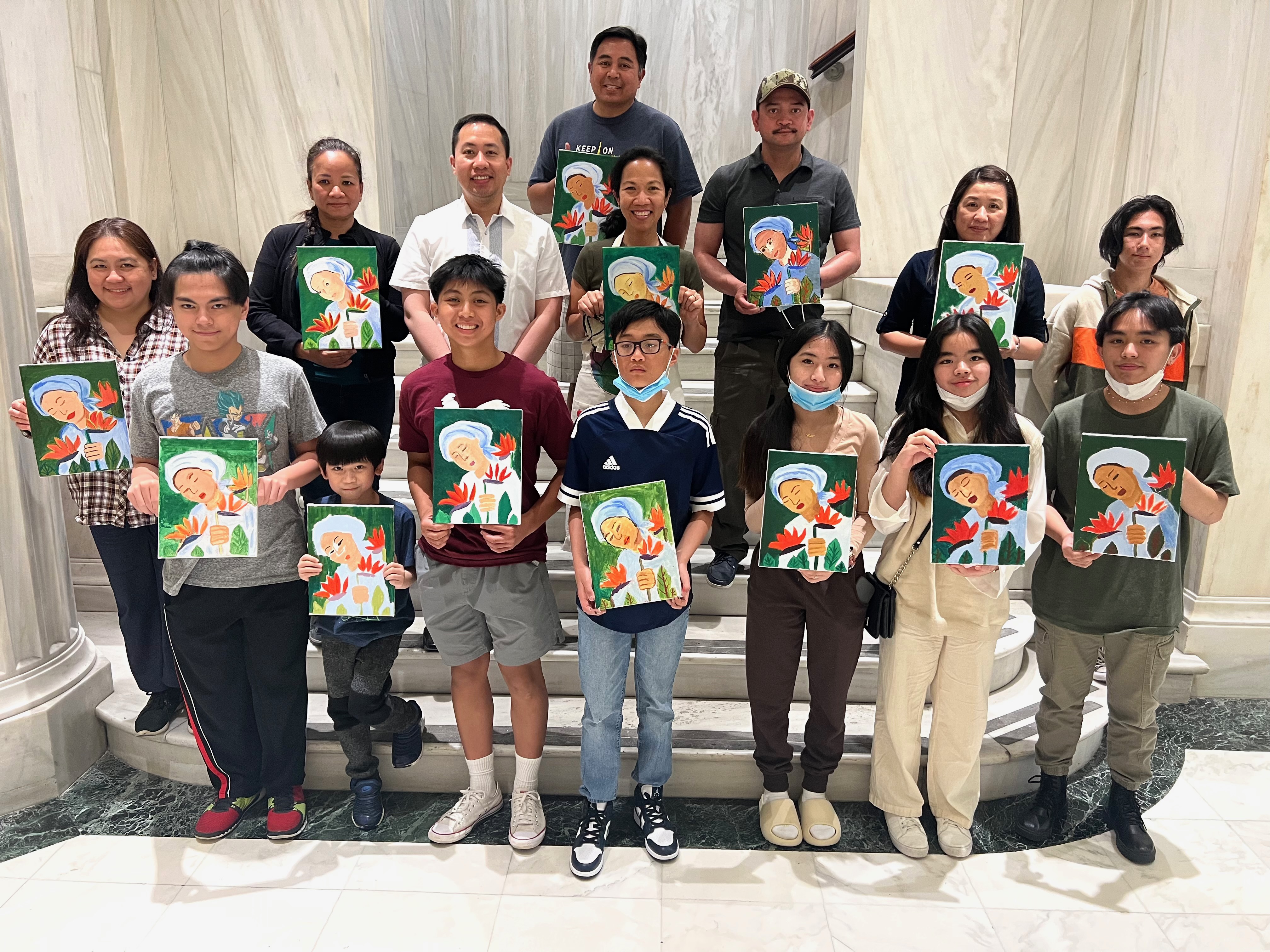 Consul Ryan Pondoc (second row, second from left) and Ms. Geraldine Martinez-Benz (second row, third from left) pose
for a group photo with the students of the second painting class held at the Philippine Consulate General in Chicago on
18 June 2022
Chicago, 21 June 2022 – In celebration of Philippine Independence Day, the Philippine Consulate General in Chicago organized this year's second painting class on 18 June 2022 featuring Ms. Geraldine Martinez-Benz, a Filipino-American artist based in Evanston, Illinois.

Ms. Benz is originally from Ormoc City, Leyte. She graduated from the University of the Philippines in Cebu City with a Bachelor of Fine Arts degree with a major in Painting. She has had art exhibits in Ormoc City and Illinois and has worked as a graphic designer in Manila, Cebu, Shenzhen, and Chicago. Last year, she and her fellow artists formed a group called SINAG to connect the Filipino-American artist community in Greater Chicago.

The painting class was designed to introduce Philippine art to students through a fun and interactive way. The class was a successful and well-attended event with twelve (12) students participating to learn how to paint using acrylic on canvas, similar to the first painting class.

Under the expert guidance of Ms. Benz, the students painted a portrait of a girl inspired by Filipino artist Anita Magsaysay-Ho's work of art. Ms. Magsaysay-Ho, who passed away in 2012 at the age of 97, was a cousin of the late President Ramon Magsaysay.

Through this lesson, Ms. Benz introduced her students to a renowned Filipino artist and paid homage to her artistic contributions to Philippine art.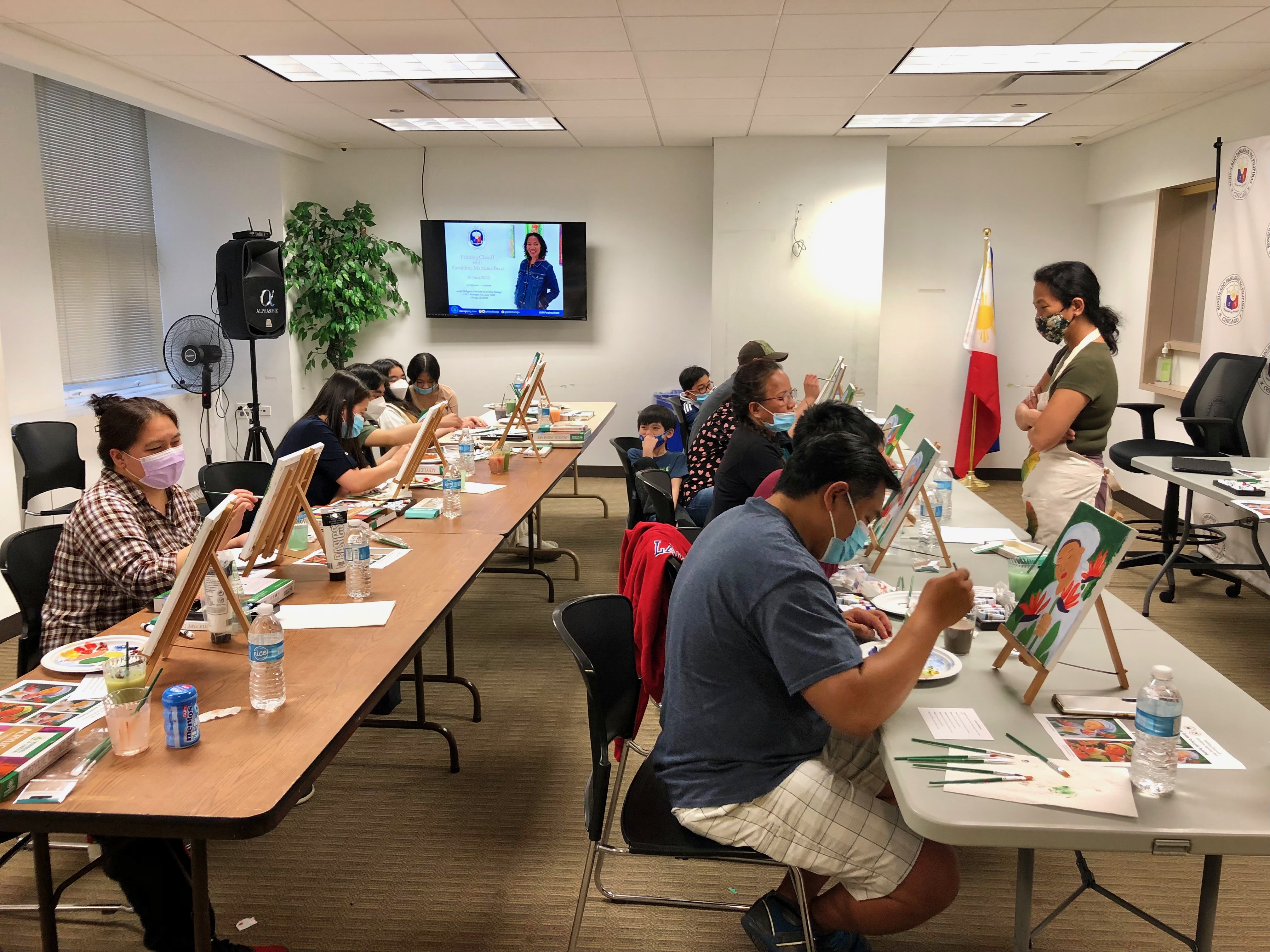 Filipino-American artist Geraldine Martinez-Benz (standing) supervises the participating students.
After the class, the students partook of snacks from Jollibee, a Philippine fast-food company with several stores in Chicagoland. One of the students, Ms. Cecilia Co, also brought snacks for the class. The next painting class will be held sometime in September. END.