PRESS RELEASE NO. 28-2022
FOURTH CONSULAR OUTREACH MISSION FOR 2022 HELD IN SOUTHFIELD, MICHIGAN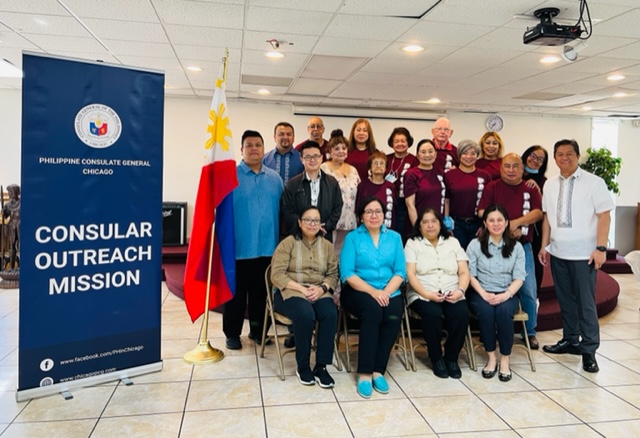 Consular Outreach Team led by Consul General J. Susana V. Paez (seated second from left) with the officers and
volunteers from the Philippine American Community Center (PACCM) of Southfield, Michigan.
27 June 2022 (Chicago) - In partnership with the officers and members of the Philippine American Community Center (PACCM), the Philippine Consulate General in Chicago, held a one-day consular outreach mission at the PCCM located at 17356 Northland Park, Ct., Southfield, MI 48075 on 25 June 2022.

Led by Consul General J. Susana V. Paez, the outreach team provided a total of 270 passport and dual-citizenship services to Filipinos and Filipino Americans residing in Michigan and nearby States. Those who were served during the event expressed their appreciation to the team as they no longer have to endure the five hours of travel from Michigan to Chicago to avail of the aforementioned services.

The PACCM assisted the outreach team by providing promotional and logistical support in the conduct of the Consulate's fourth outreach mission for the year, following outreaches in Wichita, Kansas, Saint Louis, Missouri and Westchester, Ohio.

For updates on consular outreach activities, Filipino and Filipino-American communities in the Midwest may visit the Consulate's official website (www.chicagopcg.com) and its Facebook page (@PHinCHICAGO). END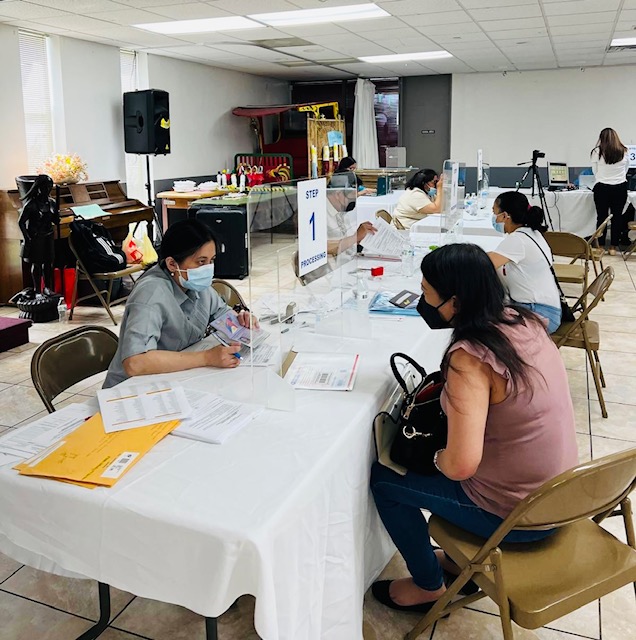 Passport processing during the consular outreach mission held at the PACCM center on 25 June 2022.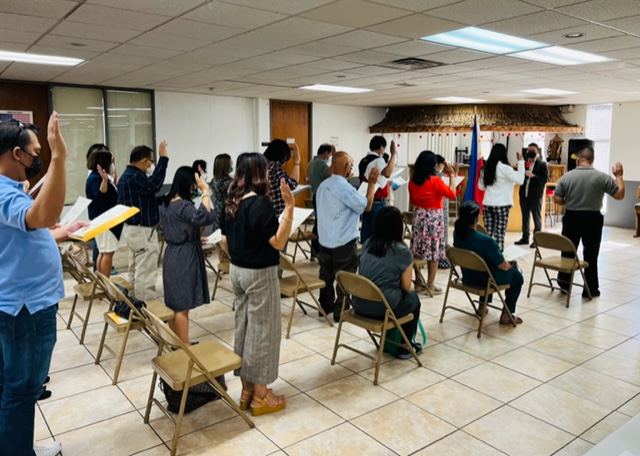 Dual citizenship applicants taking their Oath of Allegiance before Consul Ryan Gener.