PRESS RELEASE NO. 36-2023
CONSULATE GENERAL TOUCHES BASE WITH THE FILIPINO COMMUNITY IN NORTH DAKOTA AND MEETS WITH JAIL OFFICIALS

CHICAGO 19 October 2023 – The Philippine Consulate General in Chicago conducted an Assistance-to-Nationals (ATN) Mission in Bismarck, North Dakota from 12 to 14 October 2023. Led by Consul General J. Susana V. Paez, the team touched base with the Filipino communities in Bismarck (some 835 miles away from the Consulate General) and its surrounding cities, and met with the officials of the Burleigh Morton County Detention Center.

Aside from the Filipino Community representatives from Bismarck, the team also met with some Filipinos in the cities of Dickinson and Mandan. Consul General Paez assured them of the Consulate General's mandate of monitoring their welfare and providing appropriate services wherever they may be.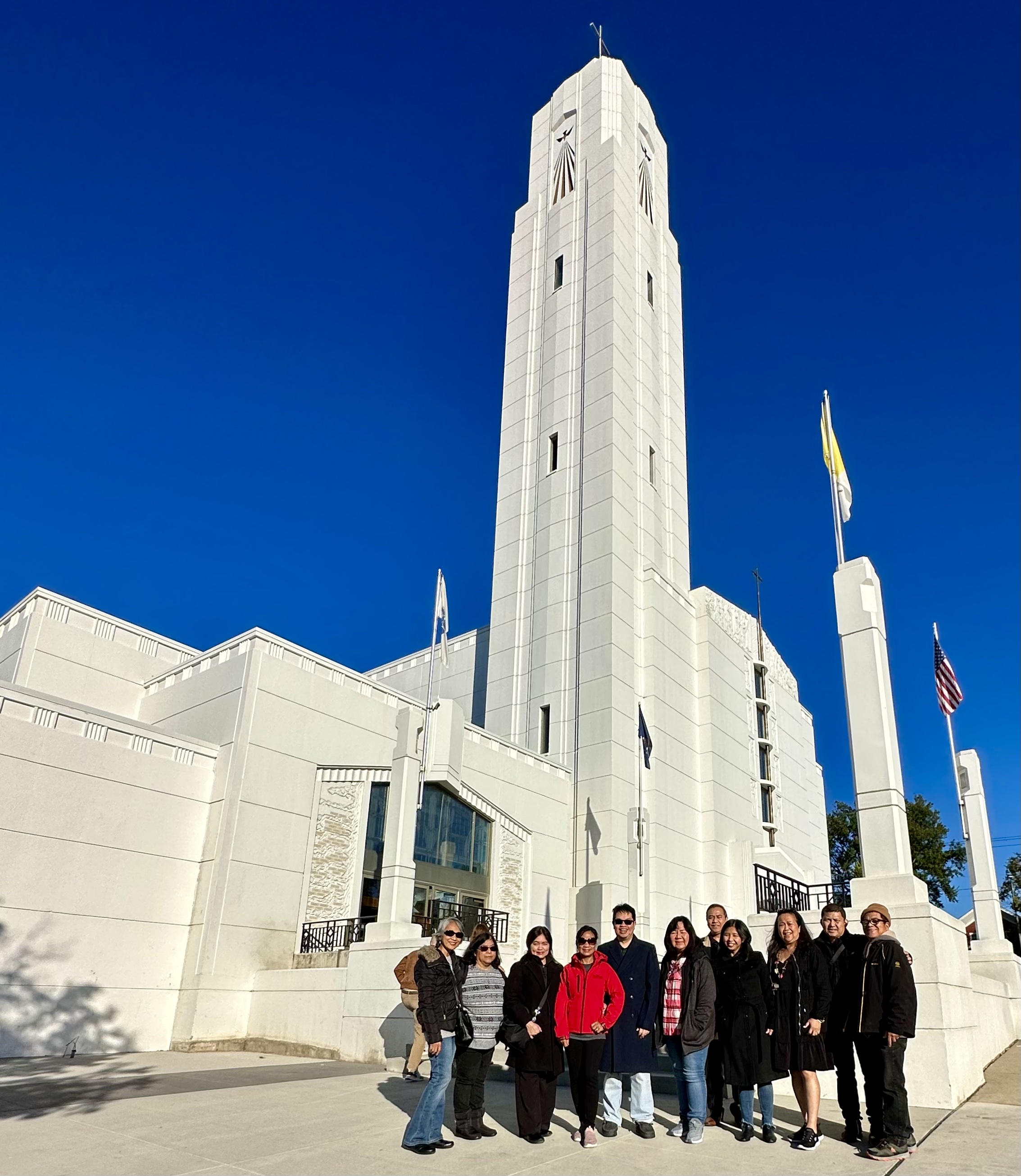 The ATN Mission team, headed by Consul General Paez (center), posing with Filipinos in Bismarck after their meeting (Chicago PCG photo)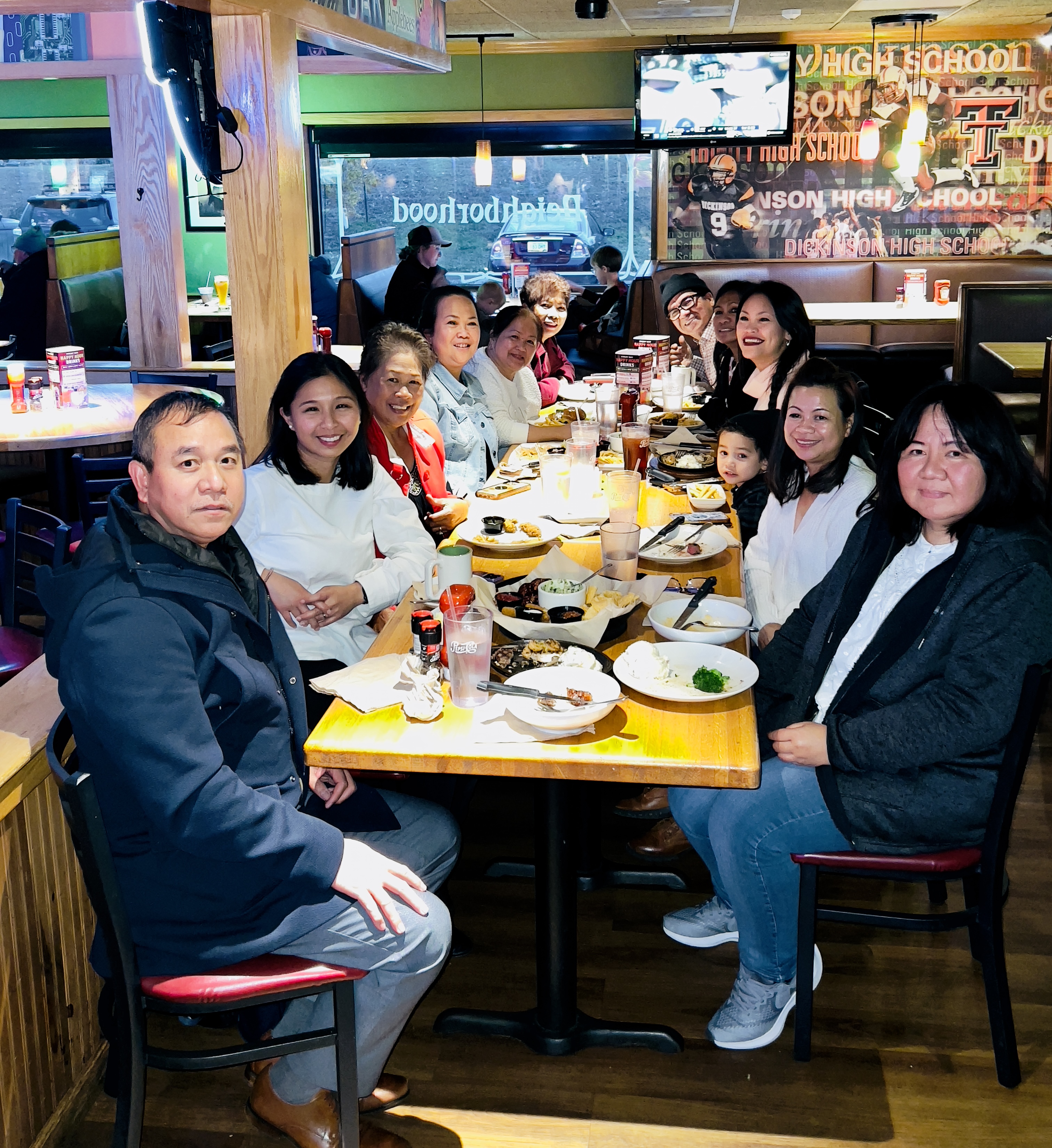 The ATN Mission team with the Consul General (rightmost) meeting with Filipinos in Dickinson over dinner (Chicago PCG photo)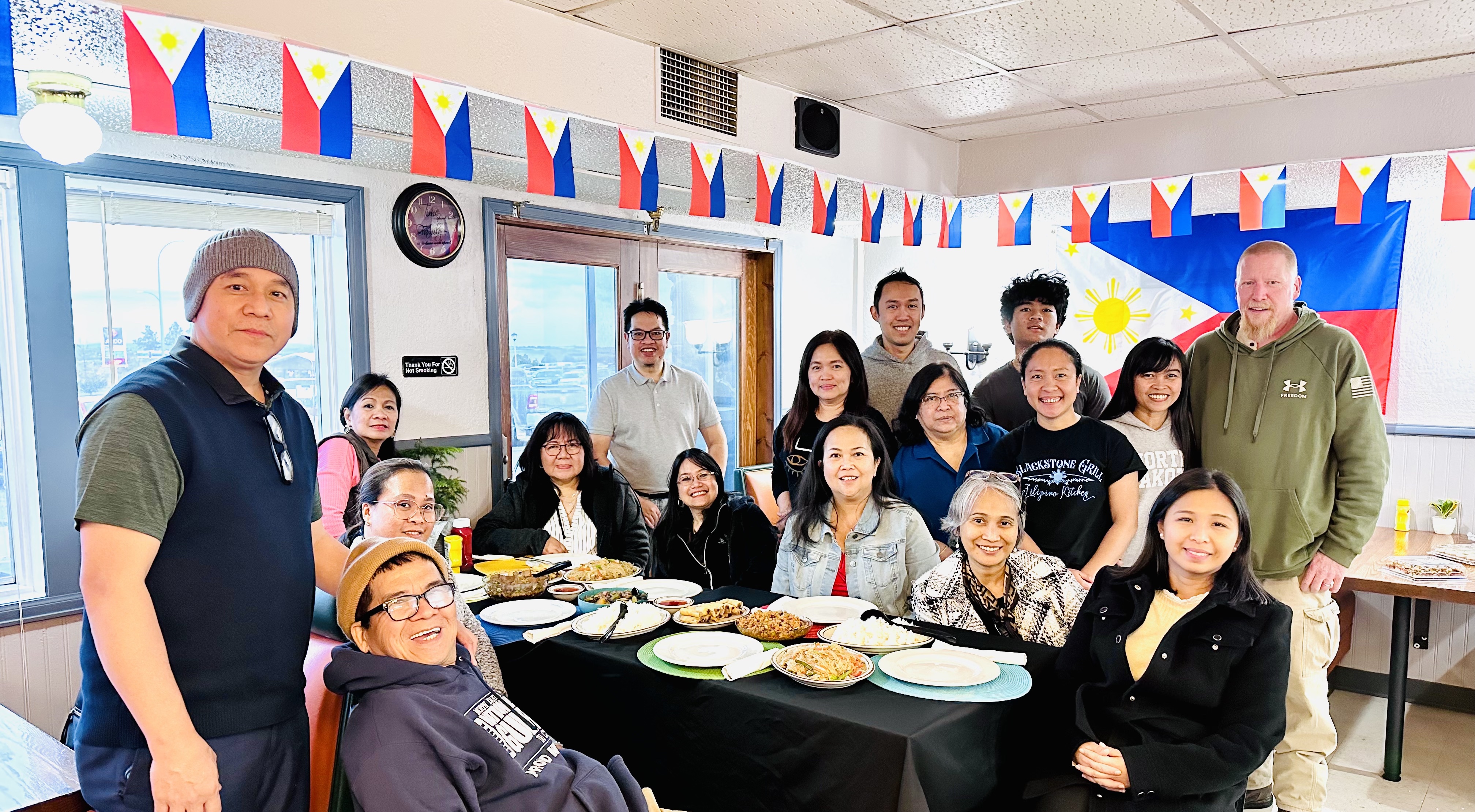 The team, led by the Consul General (seated 4th from the left), meeting with Filipinos in Mandan in a Filipino restaurant (Chicago PCG photo)
The Filipino Community expressed their appreciation for the team's visit. They shared that there are around 400 Filipinos in their cities, mostly working in the educational and health care services and with some married females who are homemakers. They also intimated that they feel secure in the area and that North Dakota is a pleasant environment to raise their families. The ATN Mission team then readily answered their consular-related queries on passport, dual citizenship and civil registry matters.

As part of the team's coordination efforts with North Dakota authorities, on 14 October 2023, it met with officials of the Burleigh Morton County Detention Center located in Bismarck. The detention center houses individuals whose cases are still under the pre-trial and trial stages. Headed by Maj. Trent Wangen, the jail authorities discussed the center's services and its coordination procedures with other government agencies.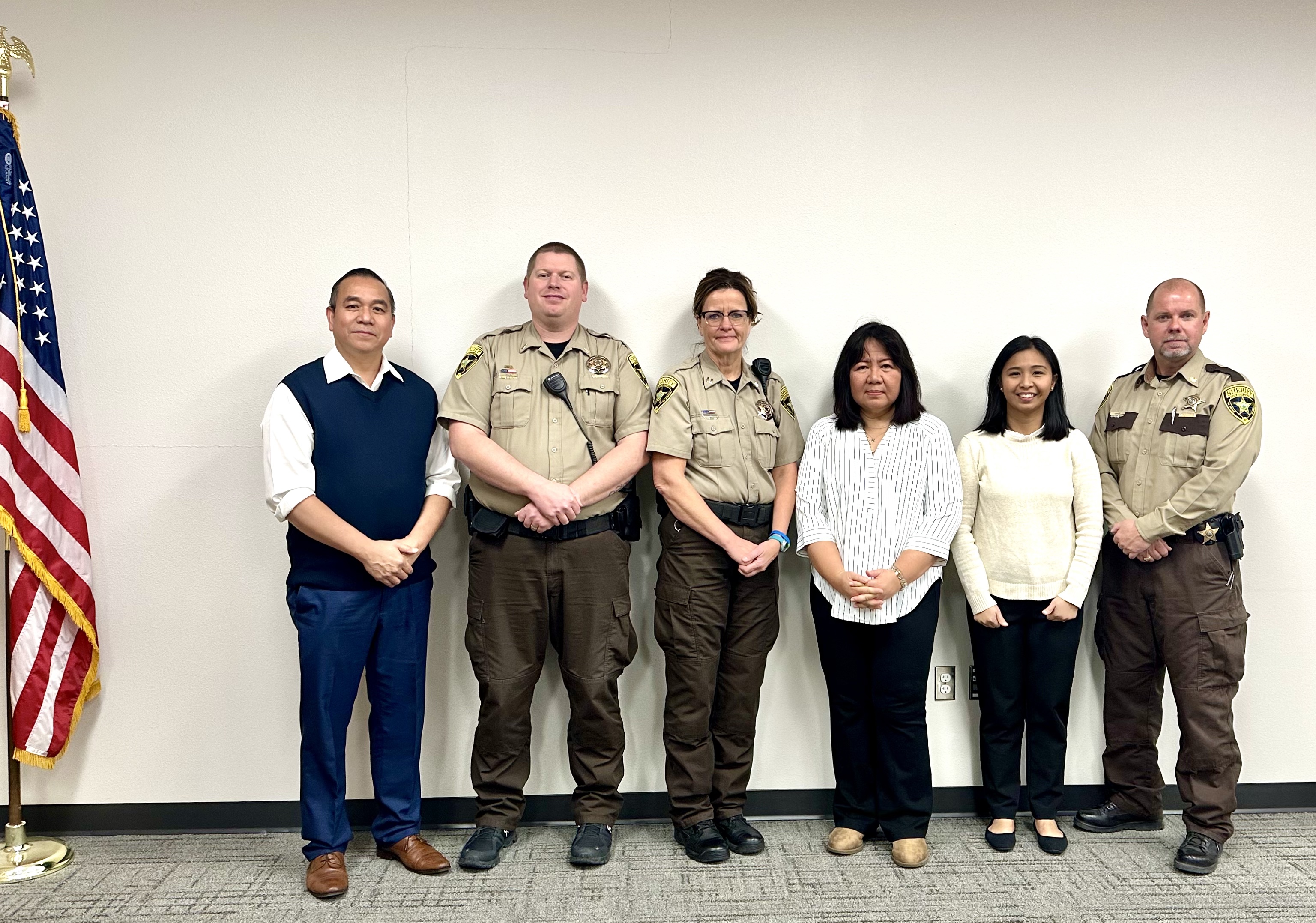 The PCG team posing with Burleigh Morton County Detention Center officials. From L to R: Communications/Protocol Officer Mr. Noly C. Dulay, Lt. Jeff Olson, Captain Lisa Wicks, Consul General Paez, ATN Officer Eunika Leyva-Tiongco, Major Trent Wangen (Chicago PCG photo)
The Consul General expressed readiness to further collaborate in matters of mutual interest, in view of the PHL Government's thrust to render assistance to detained Filipinos overseas. Before the meeting concluded, the team toured some areas of the center and was oriented on the jail's best practices. END