PRESS RELEASE NO. 36-2022
PHILIPPINE CONSULATE GENERAL RECEIVES "AGILA NG PILIPINAS" PAINTING


Consul Ryan Francis Gener (2nd from left) and Consul Melvin Almonguera (leftmost)
receiving the painting from Ms. Bing Famoso.




Chicago, 08 September 2022 – Ms. Bing Famoso, a visual artist from the Philippines, called on the Consulate General in Chicago's officials on 07 September 2022 to donate a 3x2 feet acrylic painting, "Agila ng Pilipinas," inspired by the illustration of the Philippine eagle on the ePassport.

As an advocate for the Philippines' rich flora and fauna, Ms. Famoso aims to donate similar paintings to other Foreign Service Posts to help instill pride among their clienteles. It was the fourth painting donated to the Department of Foreign Affairs (DFA) after the ones donated to the Philippine Consulate General in Los Angeles, the Philippine Embassy in Singapore and the DFA Main Office.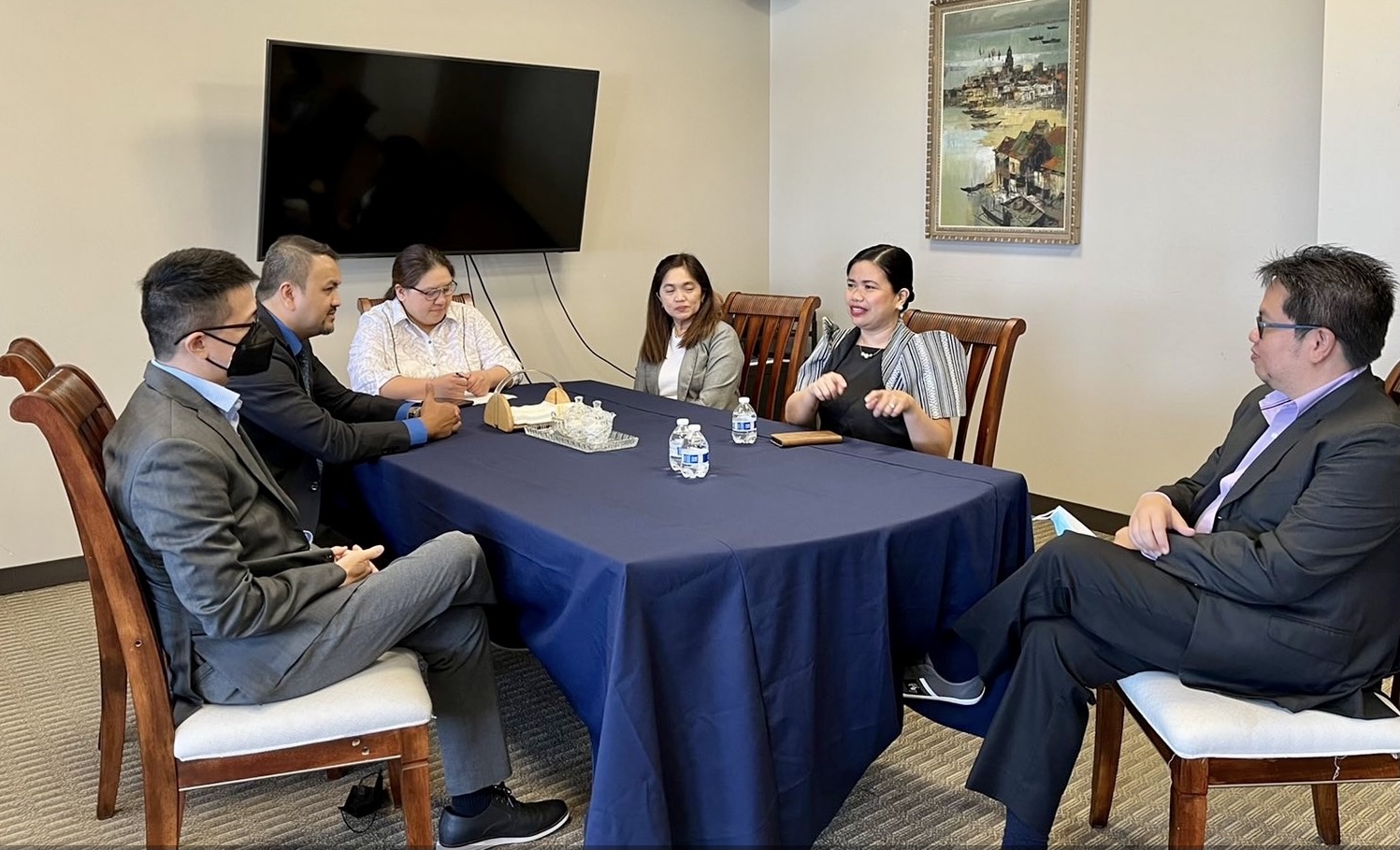 Ms. Famoso explaining her advocacy for the Philippine flora and fauna to the Consulate General's officials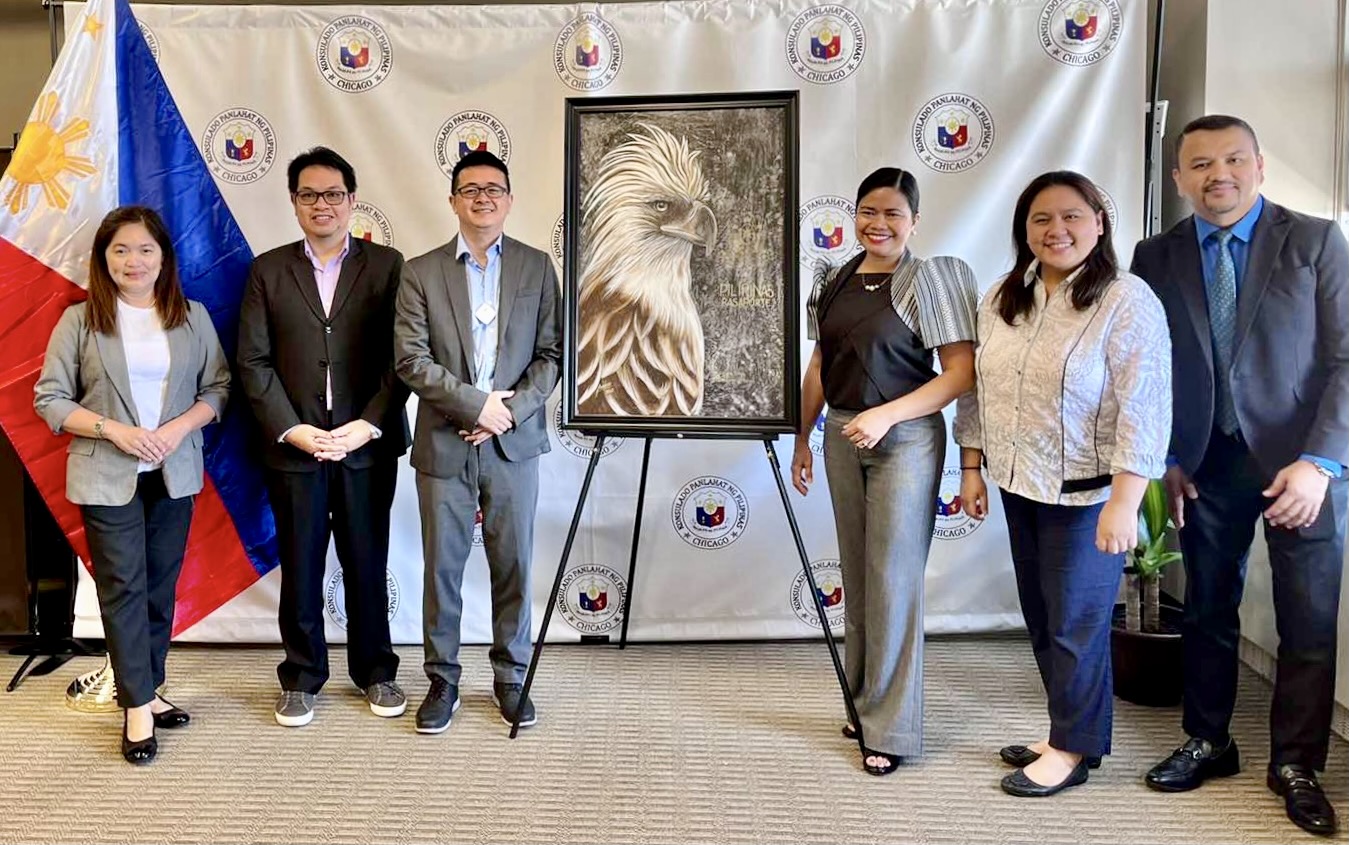 Ms. Famoso explaining her advocacy for the Philippine flora and fauna to the Consulate General's officials
Consuls Ryan Francis Gener and Melvin Almonguera received the painting on behalf of the Consulate General. They thanked Ms. Famoso for the generous gesture and wished her well in her advocacy for the conservation of the Philippines' flora and fauna, recognized as one of the most diverse in the world.

Ms. Famoso is the founder of the Philippine Botanical Art Society and the Philippine Fauna Art Society that educate Filipinos on species endemic to the Philippines through visual arts. END