PRESS RELEASE NO. 06-2023
CONSUL GENERAL PAEZ GRACES THE PHILIPPINE INDEPENDENCE WEEK COMMITTEE (PIWC) KICKOFF CELEBRATION 2023


Consul General J. Susana V. Paez (front row, 9th from left) pose for a group photo with the
PIWC officers after the induction ceremony.



Chicago, 30 January 2023 – Consul General J. Susana V. Paez attended the 2023 Philippine Independence Week Committee (PIWC) Kickoff Celebration and Induction Ceremony held in Franklin Park, Illinois on 29 January 2023. The PIWC serves as an umbrella organization for several Filipino and Filipino-American associations with the goal of annually marking the anniversary of Philippine Independence.

During the event, the group's newly elected officers led by Overall Chairperson Ms. Maritess Wynkoop took their oath of office before the Consul General. The event also featured musical and dance performances by its members and other guests.

In her remarks, the Consul General congratulated the newly-elected officers and thanked the PIWC for their active collaboration with the Consulate over the years, noting that the work they do to promote Philippine culture and history in this part of the world cannot be quantified. She stated that she looks forward to continue working with the PIWC for the benefit of the Filipino and Filipino American community in the US Midwest.

Likewise, the Consul General announced the resumption of the Very Important Pinoy (VIP) Tour on 16-24 July 2023 which will take participants to exciting Philippine destinations such as Manila, Iloilo, and Boracay. She also encouraged overseas Filipino citizens to apply for overseas voters registration so that they may exercise their right to vote for the May 2025 Philippine National Elections.

The Kickoff Celebration is one of two (2) major activities being organized by the PIWC every year. The other one is the PIWC Annual Gala Night in June in commemoration of Philippine Independence Day. END.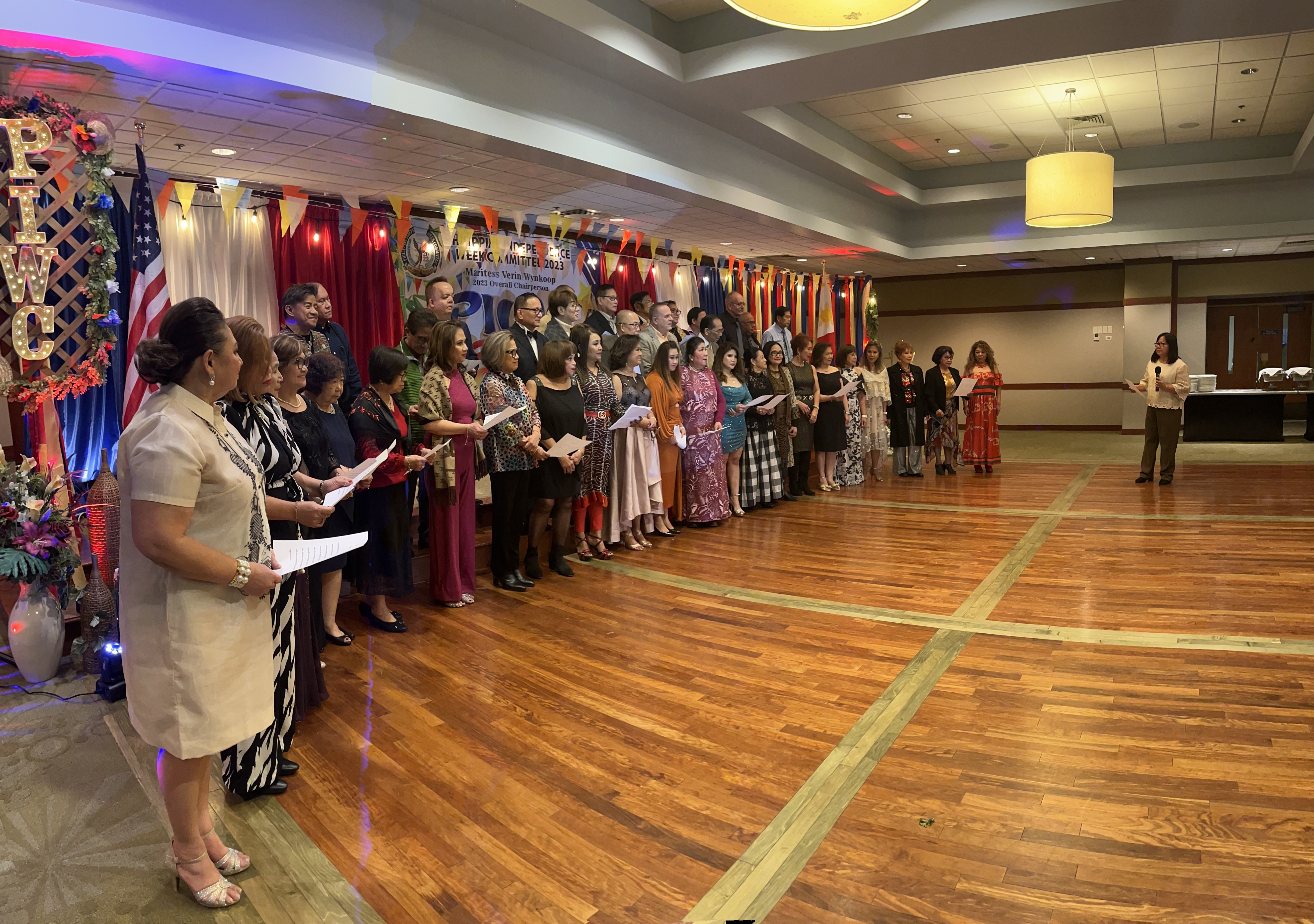 Induction ceremony for the 2023 PIWC Officers.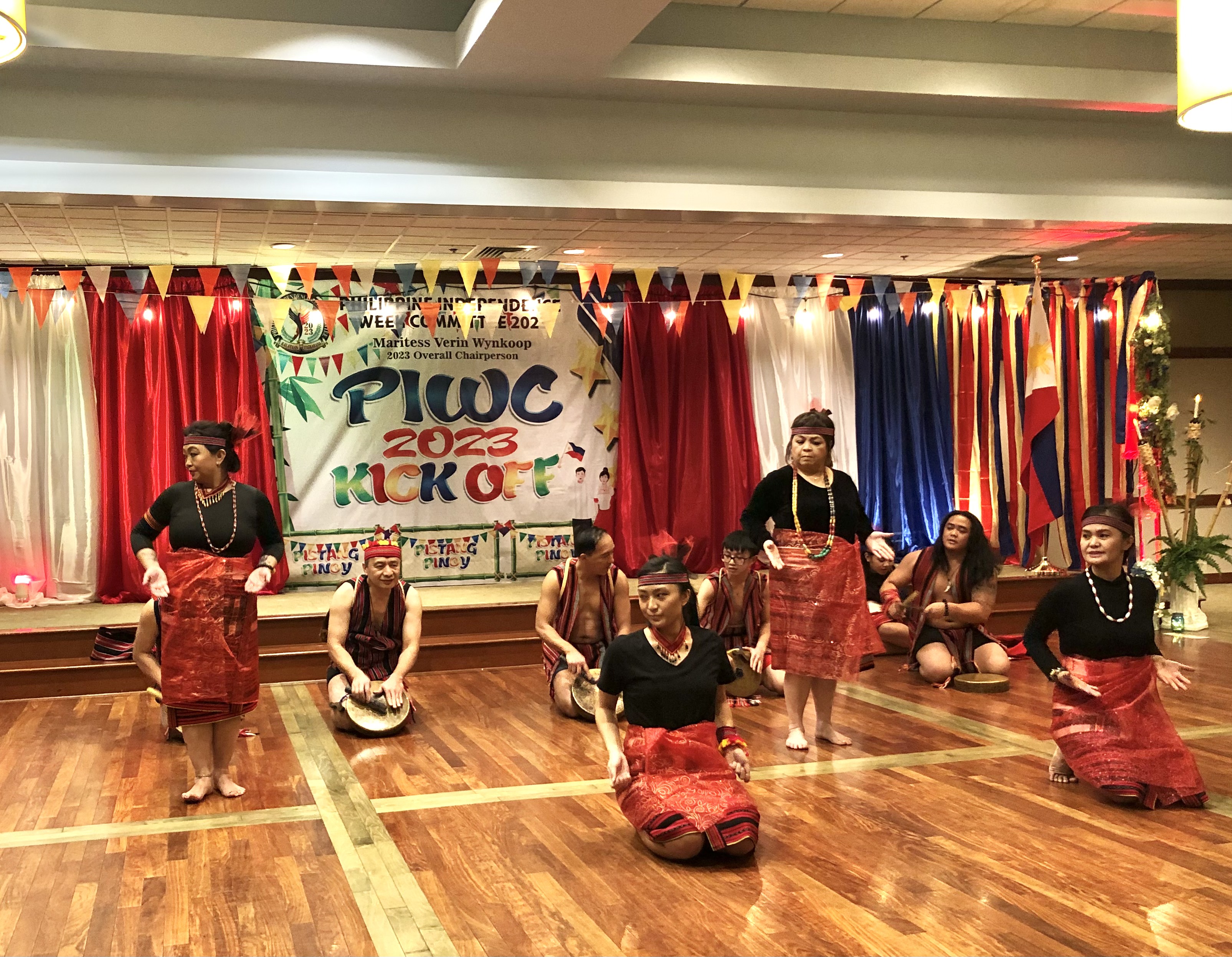 Traditional Igorot dance performed by BIBBAK Illinois.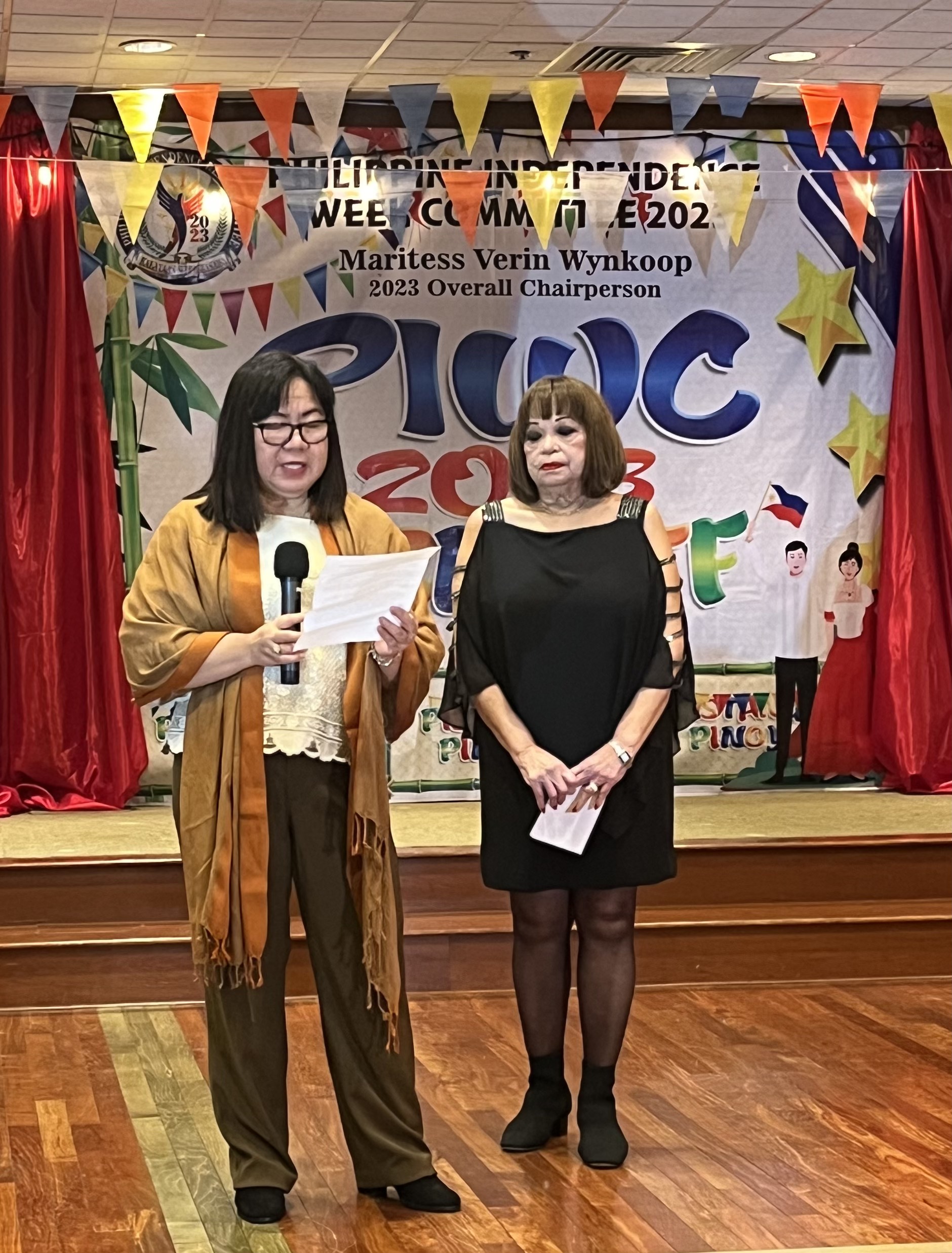 Consul General Paez (left) giving her remarks.