PRESS RELEASE NO. 09-2023
ASEAN MISSIONS IN CHICAGO AND MIDA CHICAGO JOINTLY HOST THE 2023 ASEAN NETWORKING RECEPTION


Left to right: Thai Consul General Pisanu Sobhon, Philippine Consul General J. Susana V. Paez, Indonesian Consul General Meri Binsar Simorangkir,
Korean Consul General Junghan Kim, and MIDA Chicago Office Deputy Director Haikal Samsudin. (Photo by the Indonesian Consulate General)



16 March 2023, Chicago – The Consulates General of Indonesia, the Philippines, and Thailand in Chicago and the Malaysian Investment Development Authority (MIDA) Chicago Office jointly hosted the 2023 ASEAN Networking Reception held at the Indonesian Cultural Center on 15 March 2023. The reception served as a kickoff event for Indonesia's 2023 ASEAN Chairmanship as well as ASEAN's planned activities this year to promote the regional organization to mainstream American society.

The Association of Southeast Asian Nations (ASEAN) is a regional bloc composed of ten (10) Southeast Asian countries, but only four (4) countries are represented in Chicago – Indonesia, Malaysia, the Philippines, and Thailand. However, these four (4) countries belong to the original five (5) founding members of ASEAN, together with Singapore.

Gracing the event were Indonesian Consul General Meri Binsar Simorangkir, Philippine Consul General J. Susana V. Paez, Thai Consul General Pisanu Sobhon, Korean Consul General Junghan Kim, MIDA Deputy Director Haikal Samsudin, former Illinois Secretary of State Jesse White, and other guests from the US government, Chicago Consular Corps, business community, ASEAN diaspora, and the academic community.

Chief Deputy of Communications and External Affairs Ms. Shaunna Sims-Davis, representing Illinois Secretary of State Alexi Giannoulias, served as guest of honor. She thanked the hosts for inviting their office to the event and gave the assurance that they will work closely with the ASEAN missions and MIDA Chicago.

ASEAN is widely praised for successfully transforming the region into a bastion of peace and stability since its creation in 1967, allowing it to attain economic prosperity for its peoples and become the world's 5th largest economy. The strong partnership between ASEAN and the United States is also recognized, noting that the US is one of ASEAN's biggest economic partners over the years. Moreover, the huge diaspora from Southeast Asia is a major component of their people-to-people ties and broader engagement.

As this year's ASEAN Chair and guided by the theme "ASEAN Matters: Epicentrum of Growth", Indonesia will lead the group's efforts to further enhance relations with the US and its dialogue partners in different areas. Its partners, including the Philippines, expressed support for Indonesia's ASEAN Chairmanship and emphasized that ASEAN matters in the global community due to its vibrant economy and diverse, inclusive socio-cultural community.

During the event, the guests were able to enjoy different cultural performances as well as sample different dishes and delicacies from Indonesia, Malaysia, the Philippines, and Thailand.

Other activities will be implemented this year, such as the ASEAN-US Business and Investment Forum and the ASEAN-US Socio-Cultural and Education Forum. END.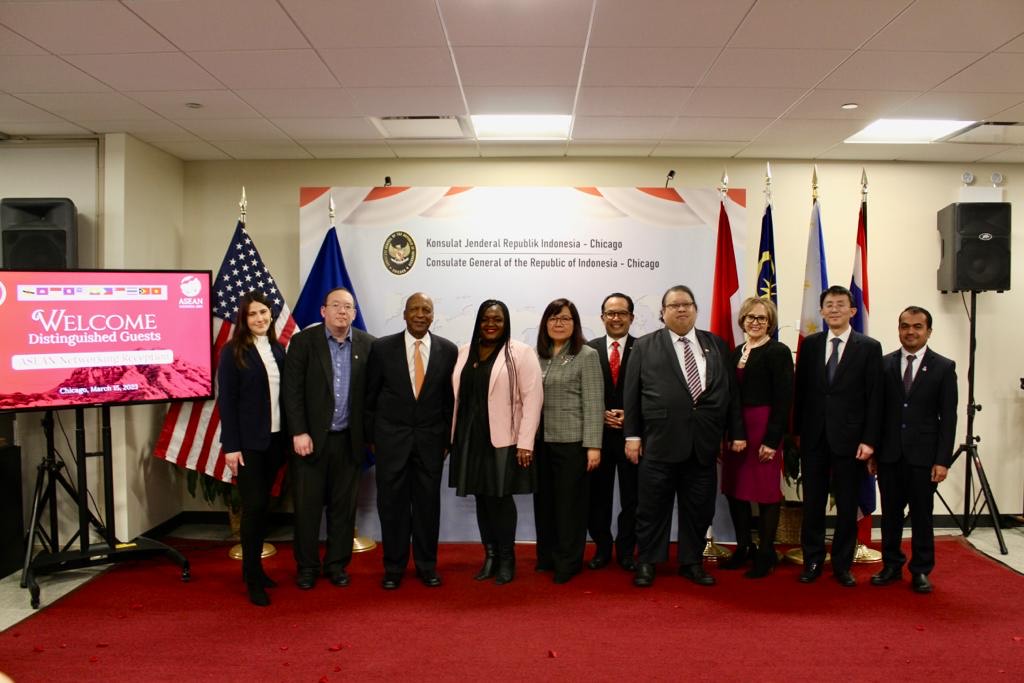 Photo opportunity with guest of honor Ms. Shaunna Sims-Davis (fourth from left),former Illinois Secretary of State Jesse White (third from left),
and other US government representatives. (Photo by the Indonesian Consulate General)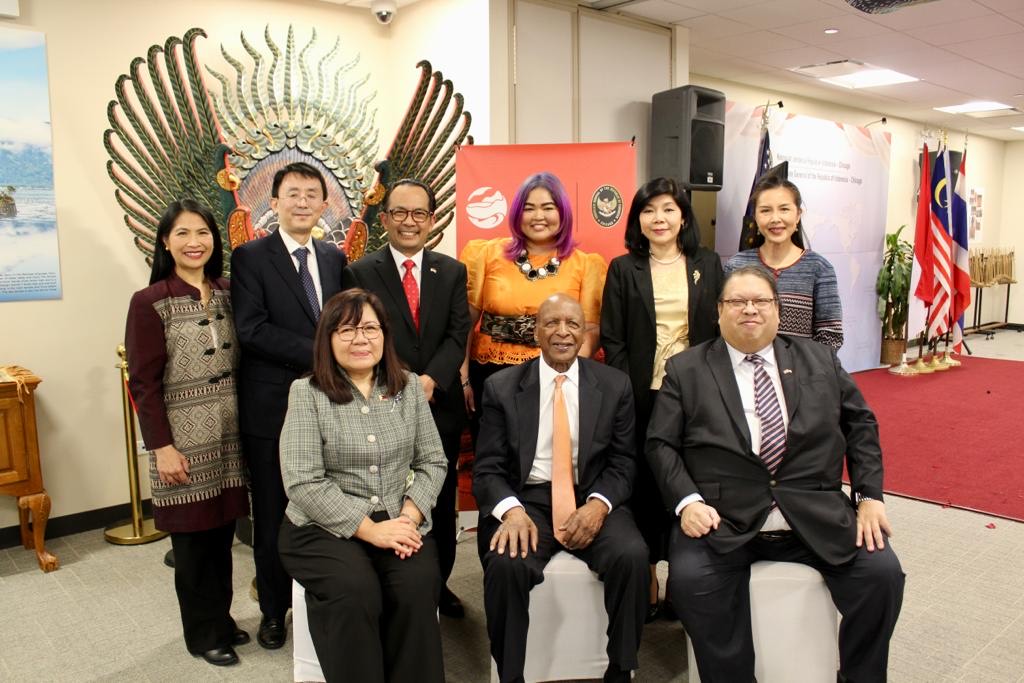 Photo opportunity with former Illinois Secretary of State Jesse White (seated, middle).(Photo by the Indonesian Consulate General)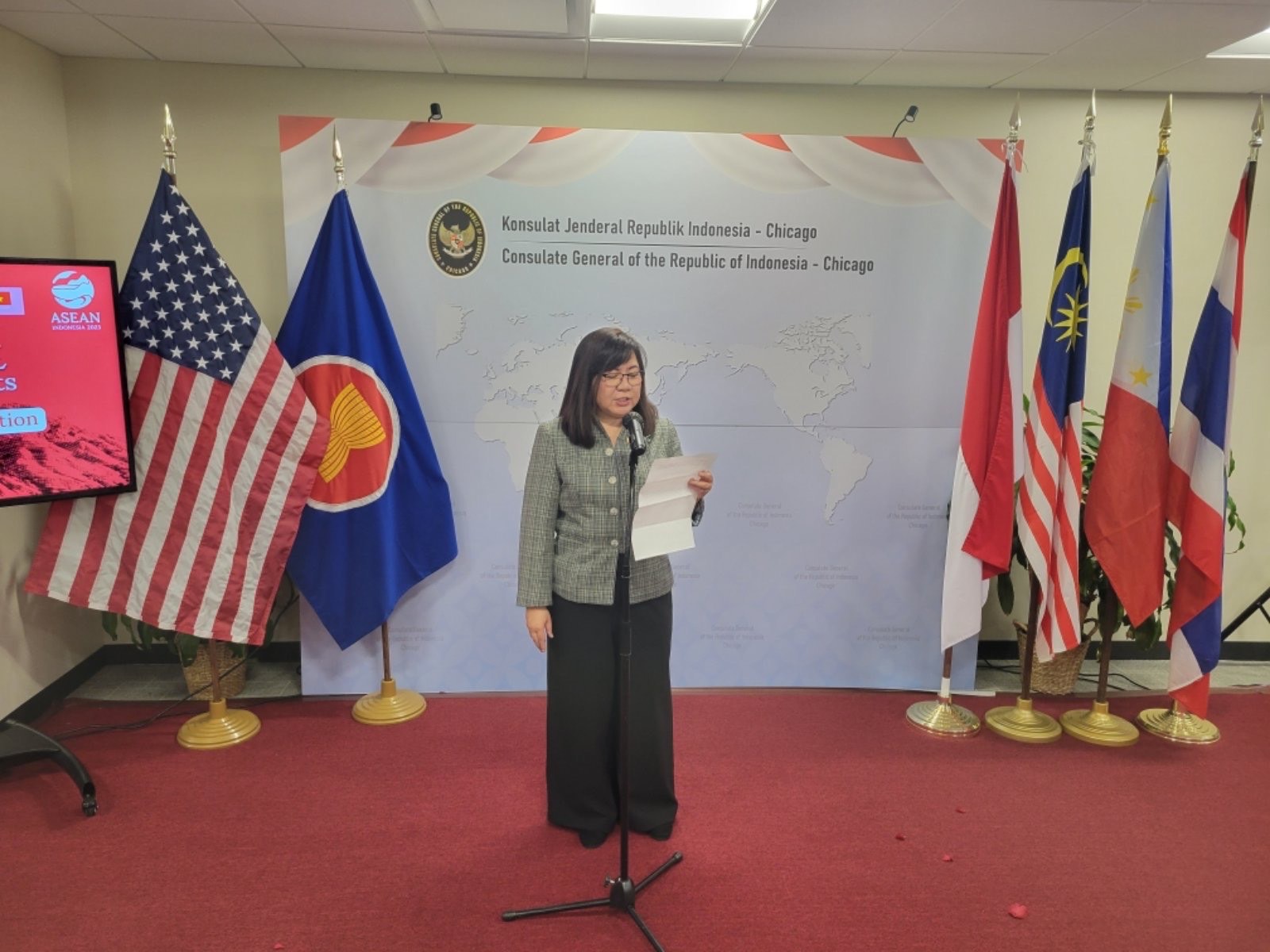 Consul General Paez giving her remarks. (Photo by Chicago PCG)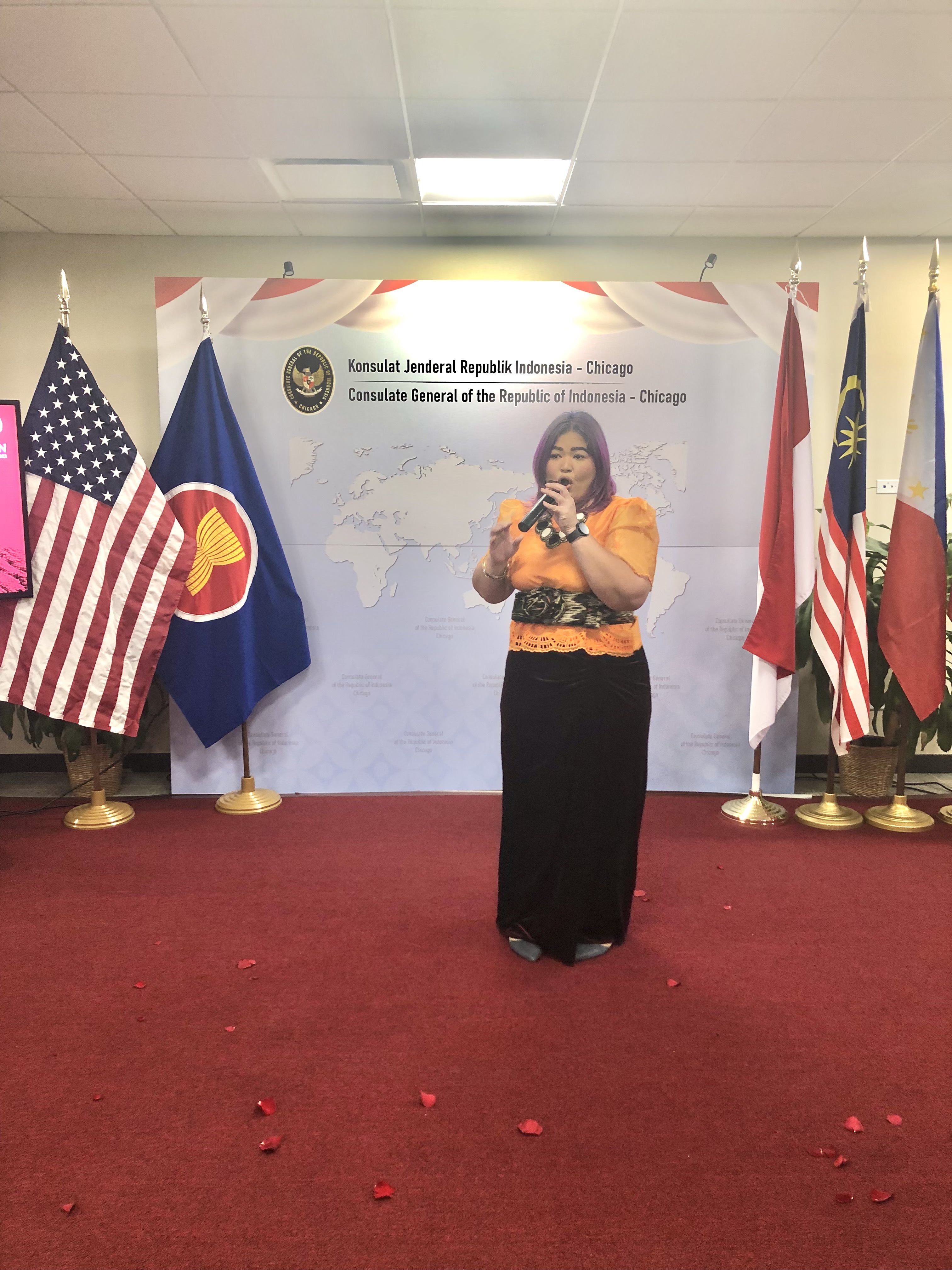 Ms. Louella Cabalona singing Filipino songs.(Photo by Chicago PCG)